About Bel Air Foam & Roofing
Learn more about Bel Air Foam & Roofing's commercial roof contractors and company members.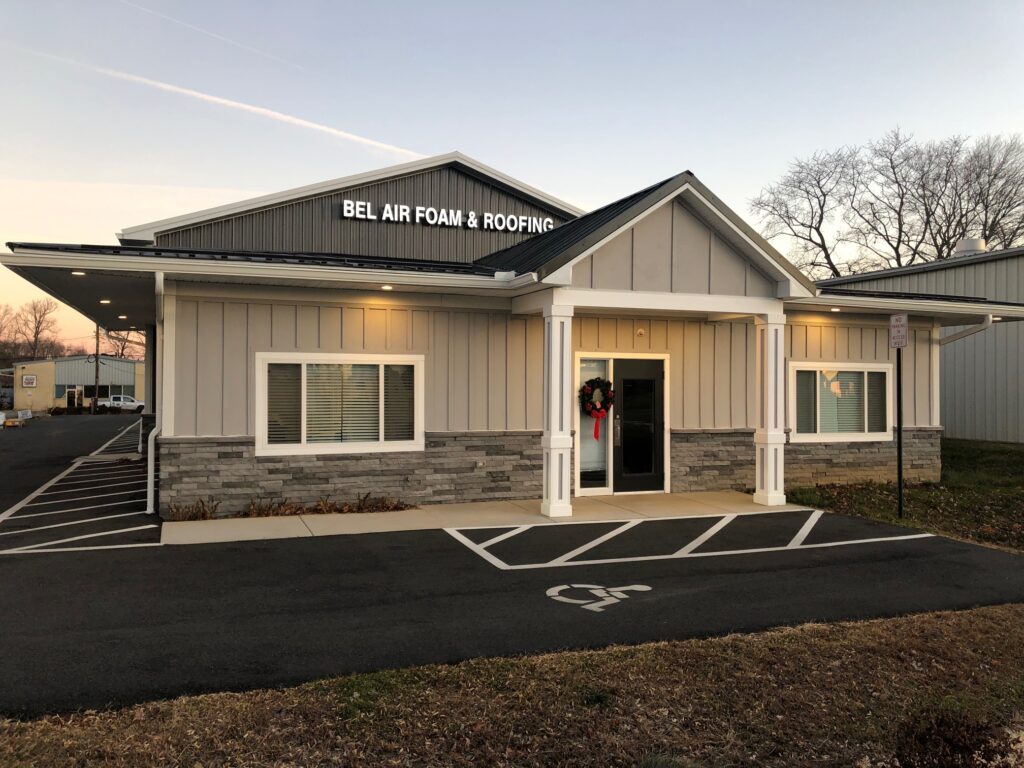 Maryland Commercial Roof Contractors
Bel Air Foam & Roofing's Commercial Roof Contractors are ready to provide a Fast, Free Estimate for your project!

Bel Air Foam & Roofing is an authorized installer of Duro-Last Roofing Systems.
About Our Team
Bob McFadden Jr. | President
Bob Jr. is the oldest child of Bob Sr. & Jean McFadden who were founders of Bel Air Foam & Roofing in 1967 and were pioneers as one of the first applicators of sprayed on foam insulation. Bob was officially an employee in1978 as a laborer and is now acting president. He has been involved in all phases of the spray foam and roofing applications throughout this duration.
H. Dean Petty, Jr. | Vice President
Dean has been associated with this industry since 1980. He has knowledge of all aspects related to this field. From years of spraying the polyurethane foam, coating, roofing, and related materials to selling the equipment and materials. Dean is now Vice President of Bel Air Foam & Roofing Inc and specializing in estimating and supervising projects.
Jeffrey Snyder | Field Supervisor
Jeffery is the field supervisor for our Duro Last Roofing crew since 2002. Jeff's experience and work commitment makes him a valuable asset. He is knowledgeable in all aspects of the Duro Last Roofing System and is able to complete a project from start to finish, sharing his knowledge and expertise with other members of our team though out the duration of any project we may be working on.
Ben McFadden | Crew Foreman & Applicator
Ben is the 2nd child born to the founders, Bob & Jean McFadden, of Bel Air Foam & Roofing. He has been employed here since 1980. Ben is a field crew foreman and applicator. He is knowledgeable in all spray applications and has personally applied them.