Commercial Roof Replacement
Our Commercial Roof Replacement Services
If your commercial roof is in need of a replacement, an over lay is you best option. We can install a new roofing membrane over Build up Roofs, EPDM, and even Metal roofs. This reduces labor cost and waste and leads to a long term, low maintenance solution.
We use Duro-Last materials, a high-quality roofing solution for commercial and other flat roofs. DURO-LAST Custom fabrication deck sheets and accessories are made to fit each building exactly, for full waterproof solutions.



Frequently Asked Questions (FAQs)
How Long Will My Commercial Roof Last?
The quality of materials used can greatly impact the longevity of your roofing system! The system used will determine just how long your new roof will last. Weather and climate play important factors as well, that is why we recommend and use Duro-Last Roofing Systems.
Does My Commercial Roof Replacement Have a Warranty?
Duro-Last leads the industry with warranty coverage, offering a 15 or 20 Year Supreme Warranty with consequential damage coverage for commercial applications of the Duro-Last Roofing System. Additional warranty coverage can also be added to cover things like hail and wind damage.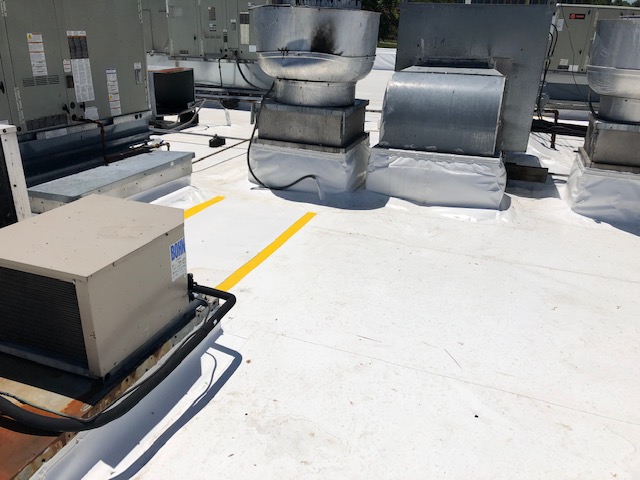 Why Choose Bel Air Foam & Roofing for my Commercial Roof Replacement?
Our experience, commitment to customer service and the quality materials we use are the reasons we are a trusted commercial roofer in Maryland, Delaware, Pennsylvania, and Virginia!