Quality Materials, for Flat Roofs that Last
We believe that quality materials are a crucial component for a commercial roof. That's why we use Duro-Last Roofing Systems. Duro-Last Custom fabrication deck sheets and accessories are made to fit each building exactly, for a fully durable, waterproof, serviceable, flame resistant, highly flexible and recyclable commercial roofing system.
All Duro-Last roofing membranes are UL and FM approved, and many of their metal products offer ES-1 compliance. Plus, Duro-Last warranties provide unparalleled protection for virtually all commercial roofing applications. They have warranty options to suit your needs, including hail and wind warranties.
ALL ROOFS ARE INSPECTED BY A DURO-LAST QUALITY ASSURANCE SPECIALIST WHEN COMPLETED.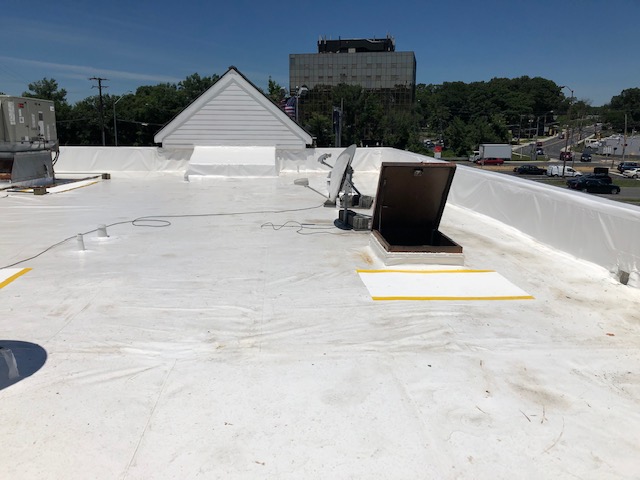 How Long Will My Flat Roof Last?
The quality of materials used can greatly impact the longevity of your roofing system! The system used will determine just how long your new roof will last. Weather and climate play important factors as well, that is why we recommend and use Duro-Last Roofing Systems. We use the highest quality materials for all of our commercial & flat roofing services.
Bel Air Foam & Roofing is a Maryland commercial roofing company with an experienced team of commercial roof contractors providing commercial roofing services. We are located in Harford County, but our service areas include surrounding counties – as well as surrounding States, such as Delaware, Pennsylvania and Virginia.