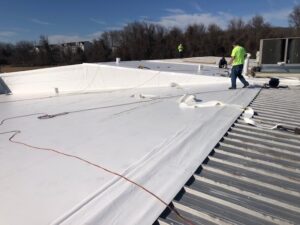 Commercial Roofing Services
Our commercial roofing services services include commercial roof replacement, flat roof installment, and commercial roof repair.
We specialize in commercial roofing using Duro-Last Roof Systems. The custom-fabricated, single-ply PVC Duro-Last materials are ideal for any flat or low-sloped application, and can be installed without disrupting building operations.

Why Choose Bel Air Foam & Roofing?
Here are just a few of the reasons our customers love us:
• Competitively Priced Commercial Roof Estimates
• Experienced Commercial Roofing Services
• High Quality Materials with Warranty Coverage
• Experienced Commercial Roof Technicians
• Exceptional Customer Service from start to finish


Commercial Roofing System Warranty Coverage
Unique in the industry, Duro-Last offers a 15 or 20 Year Supreme Warranty with consequential damage coverage for commercial applications of the Duro-Last Roofing System. Additional Supreme warranties, as well as our Basic, Ultra, and Residential warranties are also available. Hail and high-wind warranties can also be obtained for Duro-Last installations.
If you have any questions please do not hesitate to call or contact us.
Commercial Roof Installation over Stone or EPDM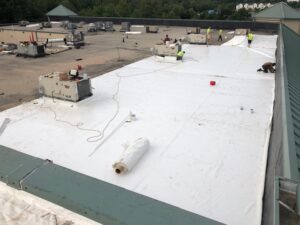 Commercial Roof Installation over Metal Roofing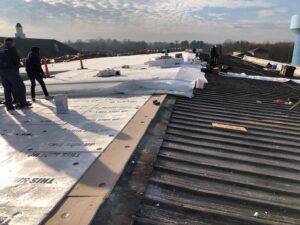 About Duro-Last Roofing Systems
Not only are they extremely durable, but Duro-Last Roofing Systems are also watertight, highly reflective & energy efficient, resistant to chemicals, fire and high winds, as well as low maintenance.